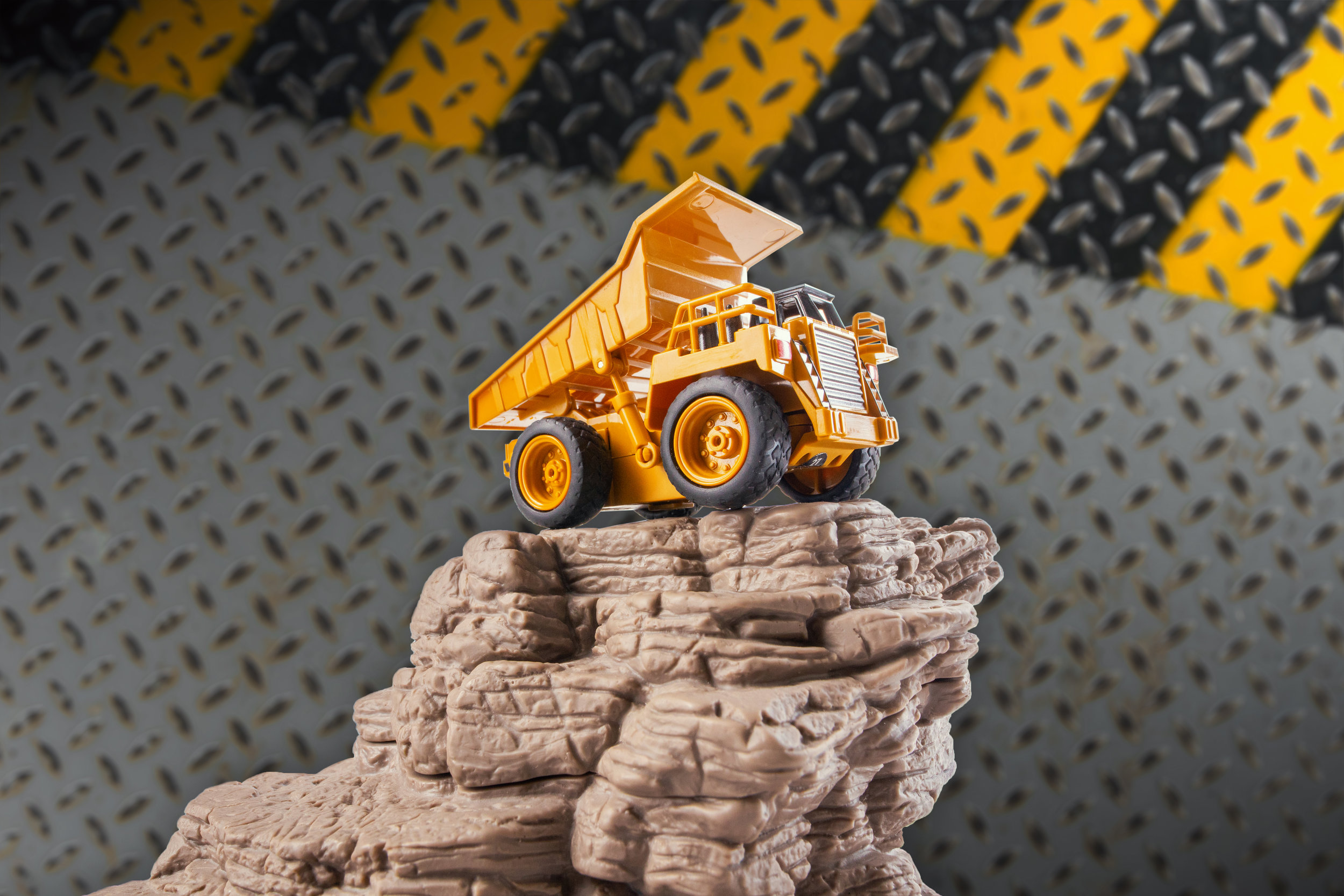 LiteHawk WEE CONSTRUCTION
Radio Control Construction fun that fits in the palm of your hand! These highly detailed models look like they should be on display - they even come in an acrylic case! They are fully functioning R/C vehicles with a flat "tablet style" controller, rechargeable battery and movable parts!
They all have powered forward and reverse, left and right turning. Each one has its own unique mechanical moving parts, the Dump Truck has a movable bed so you can load and off load material. The crane has an adjustable boom and the deck swivels on the chassis. The Front End Loader has a raisable and lower-able bucket that also moves independently!
Features:
Radio Controlled 2-Channel.

Each vehicle comes with an onboard rechargeable battery.

Pre-assembled, no glue or screws needed.

Reusable acrylic display case. Controller fits snugly into the bottom of the case - so you can easily take your toy with you!
Fully Pose-able Features!
Manually move parts of each Wee Construction vehicle! The Loader's shovel, Dump Truck's bucket, and Crane's boom are all fully adjustable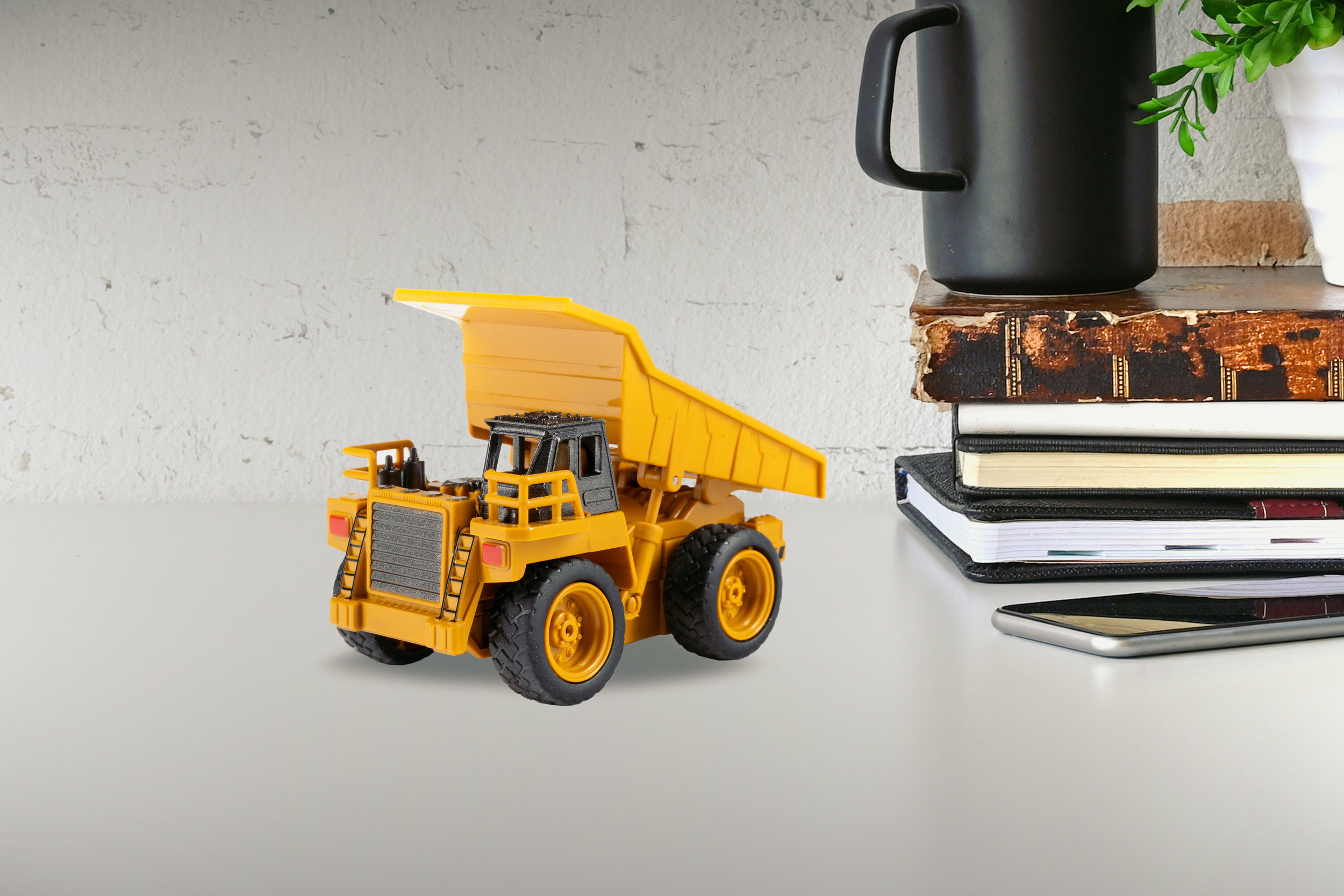 Explore the world from a new point of view! Wee Construction vehicles can fit in the palm of your hand,
Each Wee Construction Vehicle comes with a display stand and protective plastic case! Remote can be conveniently stored under the display stand.
Parts and Technical is right here! We have in-depth Overview Videos that explain your new LiteHawk from top to bottom. Helpful Do-It-Yourself Guides are also available, along with downloadable Instruction Manuals.